About Us
Teka Services is a hassle-free, one-stop solution for cleaning, flooring & furnishing.
TEKA Services was founded on the principle of warm, friendly and efficient service at a click of a button. Our dedicated, skilled and fully insured staff know how to get the job done and often exceed the expectations of our clients.
FIND OUT MORE
THE HAPPIEST CUSTOMERS
I was so impressed with the efficient work done by my TEKA cleaner. It was hassle free and the process is built around you and your needs.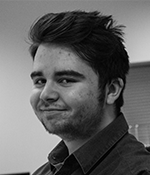 Extremely pleased with Chanelle. I would recommend her to my friends and family!